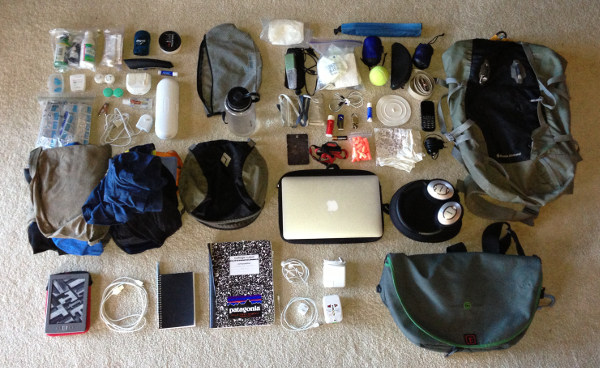 Packing light
Here's another great article I recently ran across. Thanks to my Mom for finding it!! This guy has some great info on packing light. Check out the full article at spartantraveler.com.
He mentions that he uses the Black Diamond Sonar Pack, and I looked into it, and really like it. I found a cool review for it here http://thebigoutside.com/gear-review-black-diamond-sonar-daypack/ I would say after traveling with my Oakley bag that I love the smaller bags. I would also say one of the key things to look for in any backpack for travel, is a full access zip panel like the one mentioned that gives you access to almost the whole main compartment. Nothing worse then needing something at the bottom of your bag if it's a top loading only bag.
For the whole packing light movement, make sure to check out http://1bag1world.com/  which also has some great resources.
Also here's a link to a previous post of a youtube video for a guy that uses only one bag for a 6 month trip to Europe
http://sherlockroams.com/travel-hacks/one-bag-6-months-europe/